Angelina Jolie Says It's "An Honor" For Daughter Zahara to Attend Spelman College
View this post on Instagram A post shared by Angelina Jolie (@angelinajolie) Angelina Jolie's daughter Zahara is going to be a Spelman girl. The actor shared the news on Instagram on July 31, writing, "Zahara with her Spelman sisters! Congratulations to all new students starting this year. A very special place and an honor to have a family member as a new Spelman girl." Morehouse College, which is part of the Atlanta University Center Consortium like Spelman, also reshared an Instagram Story (which was uploaded to Twitter by a fan) showing Jolie celebrating Zahara's new beginning at the Spelhouse Back 2 School Send Off & Family Reunion. The Academy Award-winning actor can be seen joining in with the other parents as she attempts to do the Electric Slide. Jolie adopted 17-year-old Zahara from Ethiopia in 2005. She is the third eldest of the six kids Jolie shares with ex Brad Pitt. Their eldest, Maddox, is 20 and has followed in his parents' footsteps, entering the entertainment industry and working as an executive producer on the 2017 film "First They Killed My Father." Then comes Pax, born in 2004. After Zahara is Shiloh Jolie-Pitt, born in 2006, followed by the twins, Vivienne and Knox, both born in 2008. Jolie is frequently out and about spending time with her kids. She attended a Måneskin concert with Shiloh in Rome in early July. She's also been a fashion influence on her children - Zahara was seen wearing one of her 2014 dresses on the red carpet at the premiere of the Marvel film "Eternals" in October 2021. Related: The 6 Jolie-Pitt Kids Are All Grown Up! Learn More About Them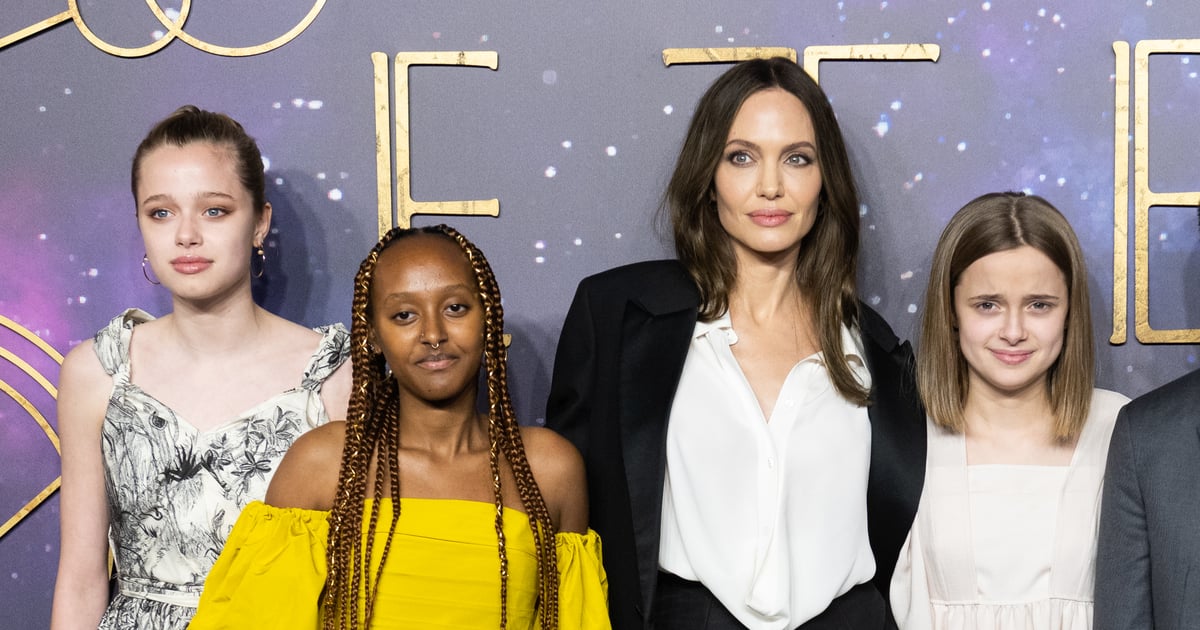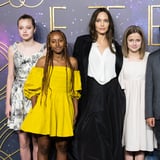 Angelina Jolie's daughter Zahara is going to be a Spelman girl.
The actor shared the news on Instagram on July 31, writing, "Zahara with her Spelman sisters! Congratulations to all new students starting this year. A very special place and an honor to have a family member as a new Spelman girl."
Morehouse College, which is part of the Atlanta University Center Consortium like Spelman, also reshared an Instagram Story (which was uploaded to Twitter by a fan) showing Jolie celebrating Zahara's new beginning at the Spelhouse Back 2 School Send Off & Family Reunion. The Academy Award-winning actor can be seen joining in with the other parents as she attempts to do the Electric Slide.
Jolie adopted 17-year-old Zahara from Ethiopia in 2005. She is the third eldest of the six kids Jolie shares with ex Brad Pitt. Their eldest, Maddox, is 20 and has followed in his parents' footsteps, entering the entertainment industry and working as an executive producer on the 2017 film "First They Killed My Father." Then comes Pax, born in 2004. After Zahara is Shiloh Jolie-Pitt, born in 2006, followed by the twins, Vivienne and Knox, both born in 2008.
Jolie is frequently out and about spending time with her kids. She attended a Måneskin concert with Shiloh in Rome in early July. She's also been a fashion influence on her children - Zahara was seen wearing one of her 2014 dresses on the red carpet at the premiere of the Marvel film "Eternals" in October 2021.