Ashton Kutcher and Mila Kunis's Recent TikTok Challenge Reveals Who Said "I Love You" First
Image Source: Getty / David Livingston Ashton Kutcher and Mila Kunis are offering another adorable glimpse into their sweet romance. On Aug. 24, Kutcher shared a video of the duo finally taking on the viral relationship challenge that circulated on the app a while back, in which couples play a game of who's most likely to. Answering questions like "Who's the funny one?" and "Who's more spoiled?," the actors, who recently organized relief efforts for Ukraine following Russia's invasion, closed and covered their eyes as they giggled at each prompt. We learned Kutcher said "I love you" first, Kunis is never wrong, and that each think they're the funny one in their relationship. Though the former "Two and a Half Men" actor admitted they were a tad late to the challenge, their hilarious video was worth the wait. "Grandma and Grandpa hopped on a trend 3 months late. But it made us laugh," he captioned both his TikTok and Instagram posts. The couple join fellow celeb duo Joe Jonas and Sophie Turner, who played a similar version of the TikTok challenge back in April 2020. Earlier in August, Kutcher revealed in a sneak peek for National Geographic's "Running Wild With Bear Grylls: The Challenge," that he was diagnosed with a rare autoimmune disease two years ago that damaged his sight, hearing, and mobility. Though he's since fully recovered, he said he felt "lucky to be alive." Following the news, Kutcher and Kunis were seen out for a fun date night at Dodger Stadium on Aug. 8. Ahead, watch the pair's relationship challenge video and prepare for smiles. View this post on Instagram A post shared by Ashton Kutcher (@aplusk)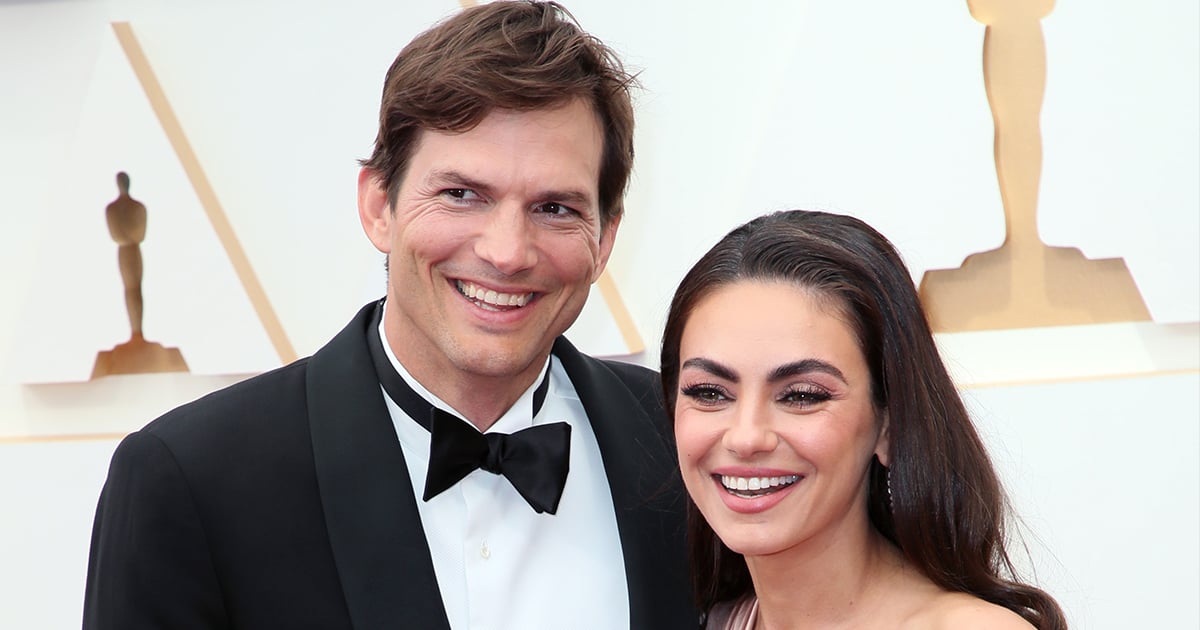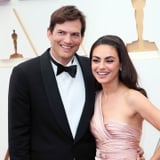 Image Source: Getty / David Livingston
Ashton Kutcher and Mila Kunis are offering another adorable glimpse into their sweet romance. On Aug. 24, Kutcher shared a video of the duo finally taking on the viral relationship challenge that circulated on the app a while back, in which couples play a game of who's most likely to. Answering questions like "Who's the funny one?" and "Who's more spoiled?," the actors, who recently organized relief efforts for Ukraine following Russia's invasion, closed and covered their eyes as they giggled at each prompt.
We learned Kutcher said "I love you" first, Kunis is never wrong, and that each think they're the funny one in their relationship. Though the former "Two and a Half Men" actor admitted they were a tad late to the challenge, their hilarious video was worth the wait. "Grandma and Grandpa hopped on a trend 3 months late. But it made us laugh," he captioned both his TikTok and Instagram posts.
The couple join fellow celeb duo Joe Jonas and Sophie Turner, who played a similar version of the TikTok challenge back in April 2020.
Earlier in August, Kutcher revealed in a sneak peek for National Geographic's "Running Wild With Bear Grylls: The Challenge," that he was diagnosed with a rare autoimmune disease two years ago that damaged his sight, hearing, and mobility. Though he's since fully recovered, he said he felt "lucky to be alive." Following the news, Kutcher and Kunis were seen out for a fun date night at Dodger Stadium on Aug. 8.
Ahead, watch the pair's relationship challenge video and prepare for smiles.