Lana Condor Turns Into a Ghost in Netflix's "Boo, B*tch" Series
Netflix has released the first look at Lana Condor's new limited comedy series, "Boo, B*tch." In the show, Condor stars as Erika, a high school senior who decides to start living "an epic life." However, that plan quickly goes awry when she wakes up the next day and finds out she's a ghost. Netflix shared the first images from the show on May 12. Condor wrote on Instagram, "Honey (@netflix), I'm home!!! My new show: 'Boo, B*tch' is coming to Netflix, July 8th, and you guys are simply not ready." "Boo, B*tch" is a limited series created by Erin Ehrlich, Lauren Iungerich, Tim Schauer and Kuba Soltysiak. Condor also serves as a producer on the project. Back in November 2021, she opened up to POPSUGAR about her experience working on the show and stepping into a new role behind the scenes. "That was a totally different experience than what I've been used to, but I learned a lot, and I feel like I will never be the same," she said. Condor was attracted to the project in part because it was so different from the To All the Boys films. She explained, "I love that world with all my heart, but when we were picking, when my team and I were mapping out projects for the future, we were like, 'Let's just have every single one of them be wildly different and challenging for you because you've been doing the same thing.'" For Condor, the show was a learning experience since she'd never produced before. She said, "And I learned so much, and, yes, did it come with its challenges? For sure. Mainly because I've just never done this before. There are so many things that I just don't know. But I learned a lot on the show . . . I really took the position of letting me just be a sponge and let me just learn as much as I can." Keep reading for everything we know about "Boo, B*tch," including the cast, plot, release date, and first-look pictures. Related: Whether It's Sci-Fi or Rom-Coms, Lana Condor Truly Has the Acting Range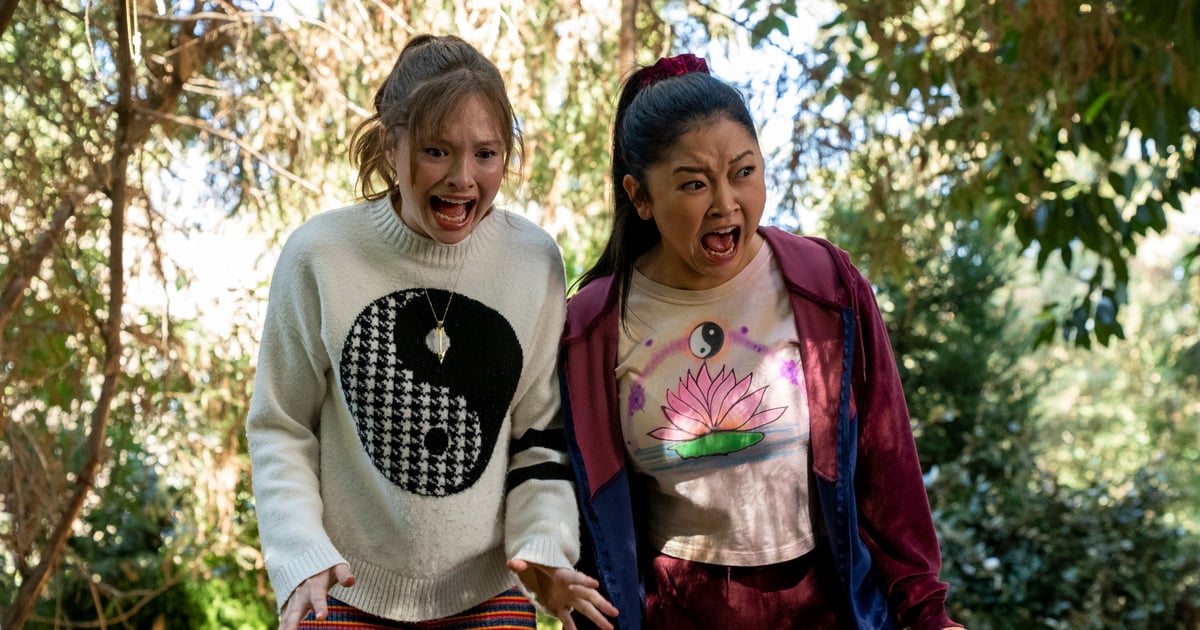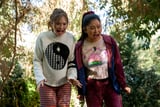 Netflix has released the first look at Lana Condor's new limited comedy series, "Boo, B*tch." In the show, Condor stars as Erika, a high school senior who decides to start living "an epic life." However, that plan quickly goes awry when she wakes up the next day and finds out she's a ghost.
Netflix shared the first images from the show on May 12. Condor wrote on Instagram, "Honey (@netflix), I'm home!!! My new show: 'Boo, B*tch' is coming to Netflix, July 8th, and you guys are simply not ready."
"Boo, B*tch" is a limited series created by Erin Ehrlich, Lauren Iungerich, Tim Schauer and Kuba Soltysiak. Condor also serves as a producer on the project. Back in November 2021, she opened up to POPSUGAR about her experience working on the show and stepping into a new role behind the scenes.
"That was a totally different experience than what I've been used to, but I learned a lot, and I feel like I will never be the same," she said. Condor was attracted to the project in part because it was so different from the To All the Boys films. She explained, "I love that world with all my heart, but when we were picking, when my team and I were mapping out projects for the future, we were like, 'Let's just have every single one of them be wildly different and challenging for you because you've been doing the same thing.'"
For Condor, the show was a learning experience since she'd never produced before. She said, "And I learned so much, and, yes, did it come with its challenges? For sure. Mainly because I've just never done this before. There are so many things that I just don't know. But I learned a lot on the show . . . I really took the position of letting me just be a sponge and let me just learn as much as I can."
Keep reading for everything we know about "Boo, B*tch," including the cast, plot, release date, and first-look pictures.