Megan Thee Stallion's Boyfriend, Pardi, Speaks on Her Courage Ahead of Tory Lanez Verdict
Image Source: Getty / Shareif Ziyadat Pardison "Pardi" Fontaine is speaking out in support of girlfriend Megan Thee Stallion, who's currently awaiting a verdict in the assault trial against Tory Lanez. In July 2022, the "Thot Sh*t" artist accused the fellow rapper and ex-boyfriend of shooting her in the foot, and Lanez was subsequently charged with assault. After the hip-hop artist pled not guilty, the trial against Lanez began on Dec. 12, during which Megan delivered a heartbreaking testimony expressing suicidal thoughts. "In an instant you can go from victim to defendant in the eyes of the public." Fontaine, who recently celebrated his two-year anniversary with Megan in October, commented on the trial via his Instagram Story on Dec. 22. "To any women especially ones of color [who have] suffered an injustice I feel for you," he wrote. Referring to Megan's recent testimony, he added, "When you do find the courage to speak up .. it seems you will be ridiculed .. your credibility will [be] questioned .. your entire past will be held under a magnifying glass." He continued, "In an instant you can go from victim to defendant in the eyes of the public .. to any one with a daughter Sister mother niece or aunt .. I pray for their protection .. I pray for their covering .. I wouldn't wish this on anyone." On Dec. 13, Megan took the stand to testify against Lanez, who's facing up to 23 years in prison, detailing how the shooting has affected her both emotionally and physically. "I can't even be happy," she said, per NBC News, as her voice broke. "I can't hold conversations with people for a long time. I don't feel like I want to be on this earth. I wish he would have just shot and killed me, if I knew I would have to go through this torture." She added that she couldn't walk for a while after the assault, and she was still experiencing nerve damage. "The back of my feet are always sore, but I just push through it," she said. Though Lanez declined to testify during the trial, per The New York Times, his lawyer alleged to jurors during closing arguments that Megan lied about the incident to get attention. Since confirming their relationship in February 2021, Fontaine has shown his love and support for Megan on social media. He previously celebrated the rapper winning her first set of Grammys on Instagram. "BIG Ws !!!! .. REALLY AINT HEARING ALL THE OTHER SH*T ❤️????," he wrote alongside celebratory photos of the two. Read Fontaine's full statement ahead. Related: Megan Thee Stallion Reacts to Drake's Apparent Dig at Her Shooting Image Source: Instagram user pardi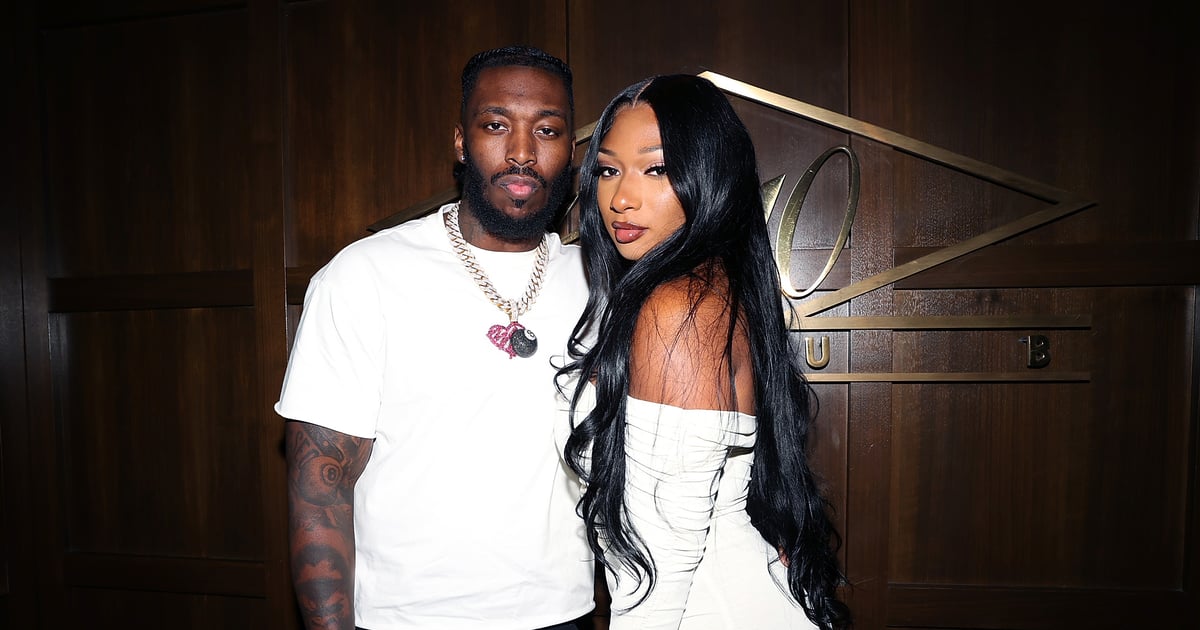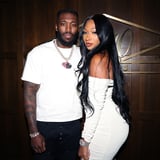 Image Source: Getty / Shareif Ziyadat
Pardison "Pardi" Fontaine is speaking out in support of girlfriend Megan Thee Stallion, who's currently awaiting a verdict in the assault trial against Tory Lanez. In July 2022, the "Thot Sh*t" artist accused the fellow rapper and ex-boyfriend of shooting her in the foot, and Lanez was subsequently charged with assault. After the hip-hop artist pled not guilty, the trial against Lanez began on Dec. 12, during which Megan delivered a heartbreaking testimony expressing suicidal thoughts.
"In an instant you can go from victim to defendant in the eyes of the public."
Fontaine, who recently celebrated his two-year anniversary with Megan in October, commented on the trial via his Instagram Story on Dec. 22. "To any women especially ones of color [who have] suffered an injustice I feel for you," he wrote. Referring to Megan's recent testimony, he added, "When you do find the courage to speak up .. it seems you will be ridiculed .. your credibility will [be] questioned .. your entire past will be held under a magnifying glass."
He continued, "In an instant you can go from victim to defendant in the eyes of the public .. to any one with a daughter Sister mother niece or aunt .. I pray for their protection .. I pray for their covering .. I wouldn't wish this on anyone."
On Dec. 13, Megan took the stand to testify against Lanez, who's facing up to 23 years in prison, detailing how the shooting has affected her both emotionally and physically. "I can't even be happy," she said, per NBC News, as her voice broke. "I can't hold conversations with people for a long time. I don't feel like I want to be on this earth. I wish he would have just shot and killed me, if I knew I would have to go through this torture."
She added that she couldn't walk for a while after the assault, and she was still experiencing nerve damage. "The back of my feet are always sore, but I just push through it," she said. Though Lanez declined to testify during the trial, per The New York Times, his lawyer alleged to jurors during closing arguments that Megan lied about the incident to get attention.
Since confirming their relationship in February 2021, Fontaine has shown his love and support for Megan on social media. He previously celebrated the rapper winning her first set of Grammys on Instagram. "BIG Ws !!!! .. REALLY AINT HEARING ALL THE OTHER SH*T ❤️????," he wrote alongside celebratory photos of the two.
Read Fontaine's full statement ahead.
Image Source: Instagram user pardi