Prior to Tying the Knot With Sofia Pernas, Justin Hartley Was Married Twice Before
Justin Hartley had quite the surprise for "This Is Us" fans when it was announced in May 2021 that he tied the knot with fellow actress Sofia Pernas. However, Hartley's marriage to Pernas is actually his third. Prior to romancing Sofia, the actor was first married to soap star Lindsay Korman-Hartley, whom he shares a teenage daughter named Isabella with. After they divorced, he then moved on with "Selling Sunset" star Chrishell Stause, and the two were married for two years before they eventually split in 2019. Their breakup later played out on "Selling Sunset." While speaking with Haute Living in December 2021, Hartley opened up about his marriage to Pernas. "It's incredible when you're not forcing things. It doesn't have to be that hard," he said. "You just meet the right person and you just go, 'Oh, this is amazing. It's just so wonderful!' You're so attracted and so attached to this person. You just love this person so much." Speaking about their relationship, Hartley added, "We just have a really great relationship and a really terrific family. It's healthy and it's wonderful." He also said that he's "happier" than he's ever been. Read up on Hartley's previous (and current) wives ahead. Related: Everything You May Have Forgotten About Chrishell Stause and Justin Hartley's Relationship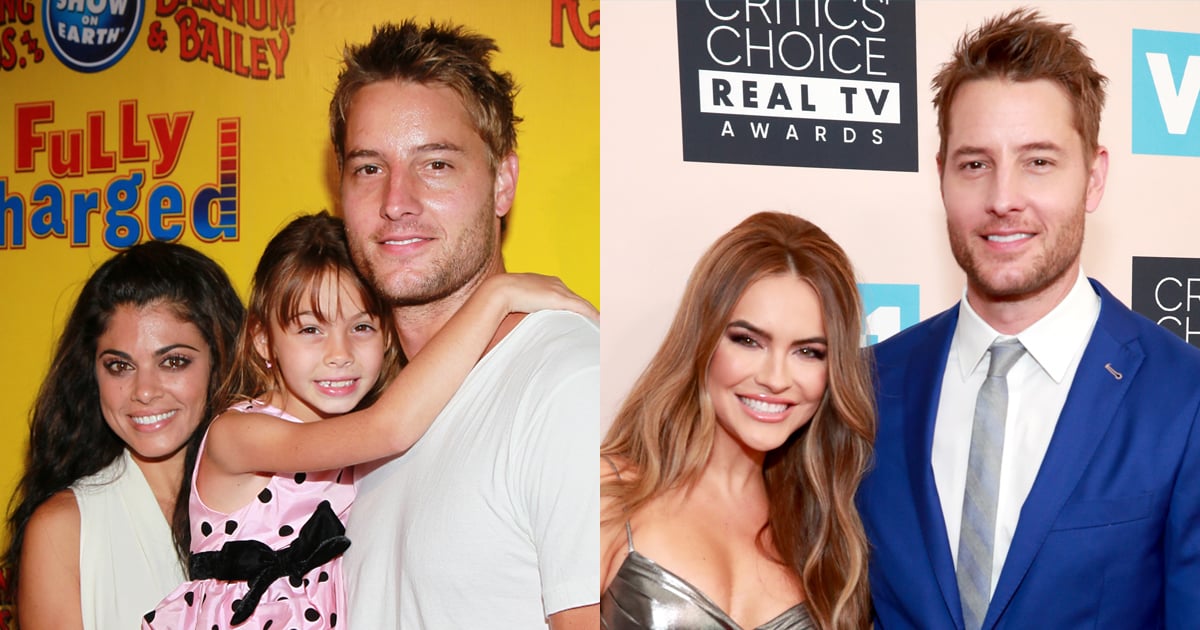 Justin Hartley had quite the surprise for "This Is Us" fans when it was announced in May 2021 that he tied the knot with fellow actress Sofia Pernas. However, Hartley's marriage to Pernas is actually his third. Prior to romancing Sofia, the actor was first married to soap star Lindsay Korman-Hartley, whom he shares a teenage daughter named Isabella with. After they divorced, he then moved on with "Selling Sunset" star Chrishell Stause, and the two were married for two years before they eventually split in 2019. Their breakup later played out on "Selling Sunset."
While speaking with Haute Living in December 2021, Hartley opened up about his marriage to Pernas. "It's incredible when you're not forcing things. It doesn't have to be that hard," he said. "You just meet the right person and you just go, 'Oh, this is amazing. It's just so wonderful!' You're so attracted and so attached to this person. You just love this person so much."
Speaking about their relationship, Hartley added, "We just have a really great relationship and a really terrific family. It's healthy and it's wonderful." He also said that he's "happier" than he's ever been.
Read up on Hartley's previous (and current) wives ahead.