Usher and City Girls Are Dropping Their Summer Anthem "Good Love" This Week
Image Source: Getty / Scott Dudelson Get ready for another hot track, because City Girls and Usher are teaming up to release their summer anthem, "Good Love." On June 23, City Girls member Yung Miami teased the forthcoming collaboration on Instagram, sharing the track's colorful cover art and title with the caption, "WE LOVING THESE N*GGA'S ALL SUMMER LONG!!!!! Good love FT @usher 7/1 ????." Five days later, Usher fueled fans' excitement over the new single by teasing a 15-second snippet of its skate-themed music video online, set at Atlanta's famous Cascade roller rink. In the clip, Usher shows off his skating skills, while City Girls groove to the track's infectious beat. Music-lovers have been anticipating what will be this year's song of the summer, and it seems like Usher and City Girls just might have a real contender. Related: Usher Is a Dad of 4! See All of Their Cutest Moments "Good Love"'s announcement arrives on the heels of Usher's memorable Something in the Water festival performance Juneteenth weekend. The Grammy-winning singer is gearing up for the next leg of his Las Vegas residency, which kicks off on July 15. Meanwhile, City Girls have a project of their own releasing next month: Issa Rae's "Rap Sh!t." The rap duo produced the HBO Max series that shares similarities to their own careers in music. Between Usher and City Girls, there are plenty of music releases to get excited about this summer. Ahead, listen to a snippet of "Good Love" before its July 1 release. View this post on Instagram A post shared by Usher (@usher)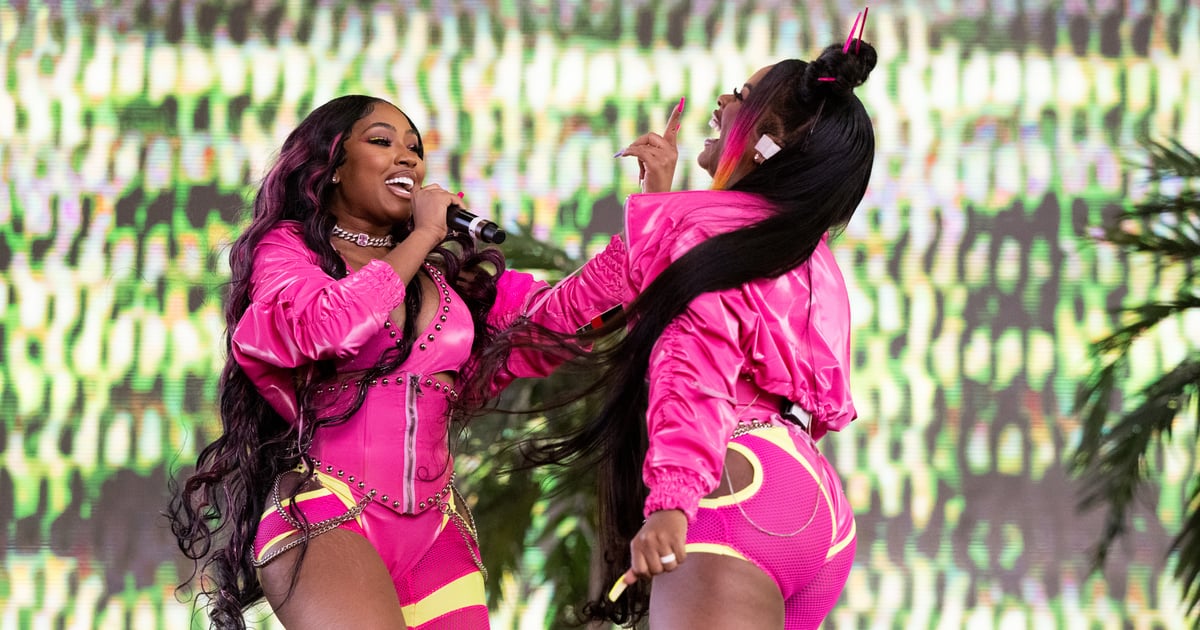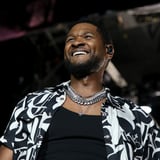 Image Source: Getty / Scott Dudelson
Get ready for another hot track, because City Girls and Usher are teaming up to release their summer anthem, "Good Love." On June 23, City Girls member Yung Miami teased the forthcoming collaboration on Instagram, sharing the track's colorful cover art and title with the caption, "WE LOVING THESE N*GGA'S ALL SUMMER LONG!!!!! Good love FT @usher 7/1 ????."
Five days later, Usher fueled fans' excitement over the new single by teasing a 15-second snippet of its skate-themed music video online, set at Atlanta's famous Cascade roller rink. In the clip, Usher shows off his skating skills, while City Girls groove to the track's infectious beat.
Music-lovers have been anticipating what will be this year's song of the summer, and it seems like Usher and City Girls just might have a real contender.
"Good Love"'s announcement arrives on the heels of Usher's memorable Something in the Water festival performance Juneteenth weekend. The Grammy-winning singer is gearing up for the next leg of his Las Vegas residency, which kicks off on July 15. Meanwhile, City Girls have a project of their own releasing next month: Issa Rae's "Rap Sh!t." The rap duo produced the HBO Max series that shares similarities to their own careers in music.
Between Usher and City Girls, there are plenty of music releases to get excited about this summer. Ahead, listen to a snippet of "Good Love" before its July 1 release.